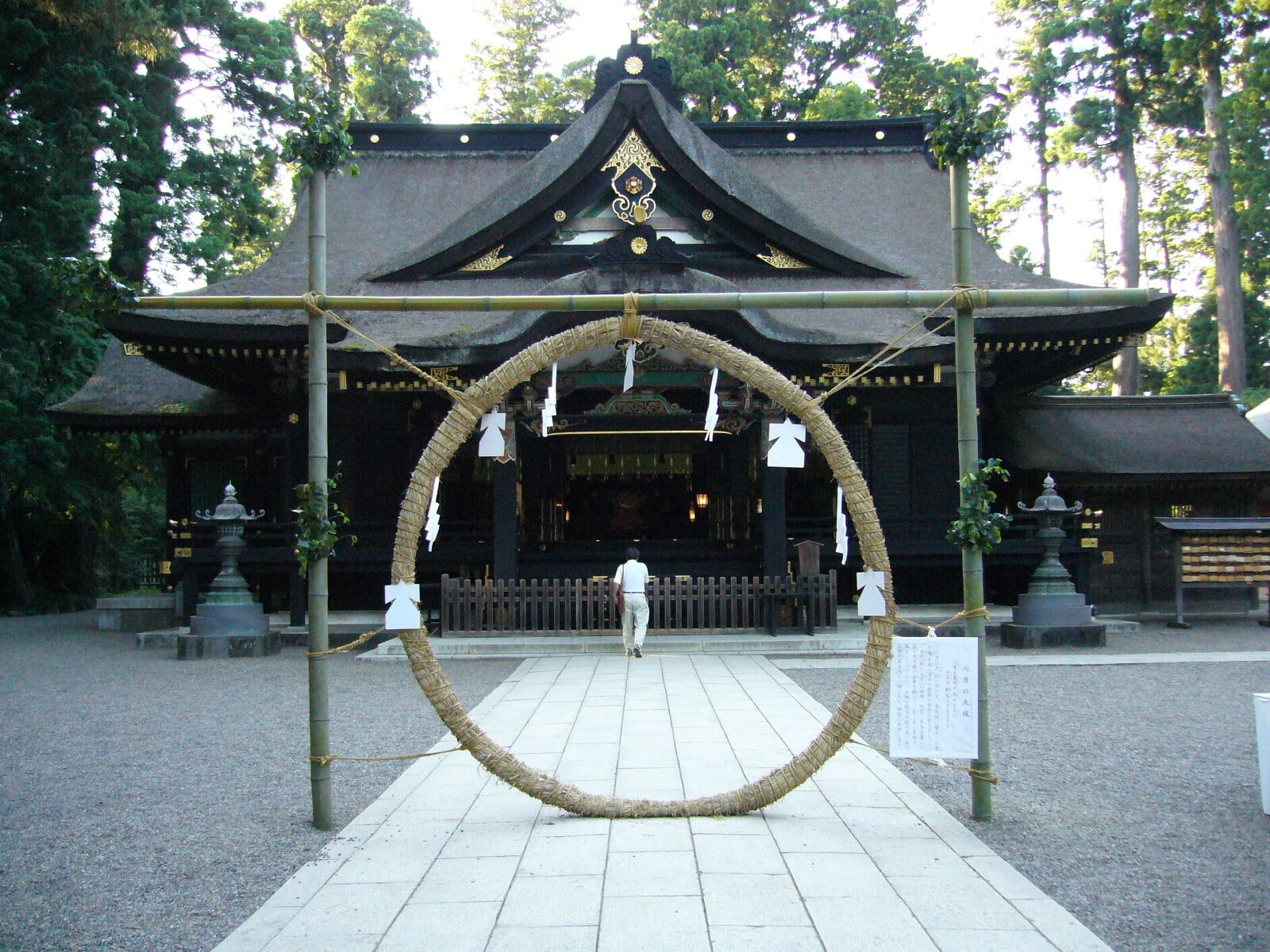 Back to the collection
Chinowa
A chinowa ('big wheel of grass') is a circular structure with a bamboo core, around which silvergrass stems (miscanthus) are usually placed. Shinto rituals with chinowa rings have a very long history in Japan, dating back at least to the eighth century CE.
W.G. Aston's book Shinto: The Way of the Gods from 1905 describes how, in those days, it was not uncommon to walk through the chinowa holding hemp leaves and silvergrass while reciting this poem:
"The sixth month's
Summer passing-away
Purification
Who ever doeth
It is said to extend his life
To one thousand years".